Animal bedding
Location: UK
Date: February 2019
The customer, based in England, wanted to set up a second factory because of its capacity expansion. Since we had already equipped the first factory with machines and were therefore familiar with this customer, we were able to get started quickly!
Double production!
We have set up a complete factory for this customer with our machines in the shortest possible time. There were 4 weeks between the moment of delivery and the moment the plant was operational. As a result, the customer could quickly double its production again!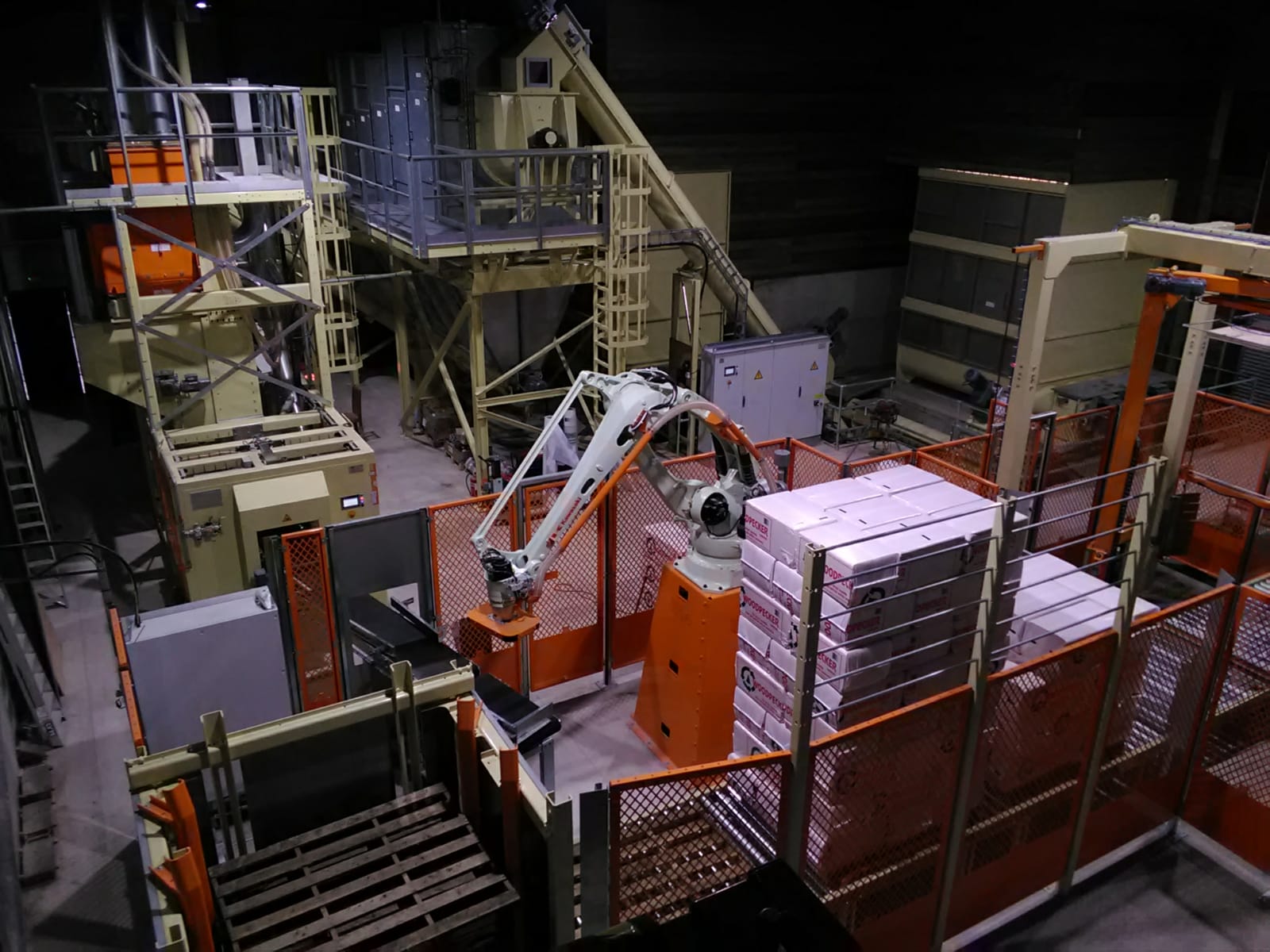 Operational as soon as possible!
The challenge was to get an entire factory line operational as quickly as possible. Because we knew what the customer needed and to save time, we made a plan ourselves before we went to England. With that information we have gone through the entire process with the customer. The two most important points here were functionality and space.
What solution did Willems Baling provide?
We have supplied a Baler (HL), a Robot line, bulk transport including bunker, sieve and transport. We have placed these in a U-shape, so that the factory was optimally furnished with optimal functionality.