Balers
Balers fit for every packaging requirement:
Compressing is the concept of producing bales. Key is that the bulk products are compressed in such a way that the properties and character of the product are preserved, but that the volume decreases considerably and the product becomes available in a manageable form.
As one of the leading producers worldwide, Willems has a great deal of experience with responsible compression and packing of various bulk products in rectangular bales. Formed from flat film that does not result in any film loss and gives a tight end result so that the bales look attractive and can be stacked stably. The tight bale from strong foil provides excellent protection for the product during storage and transport. This allows the product to travel its way efficiently from producer to consumer and arrives in good condition at the destination.

Willems Baling Equipment supplies balers for the compressed packaging of wood chips, wood shavings, sawdust, straw, hay, grass, hemp fibers, peat, synthetic fibers, substrates, glass wool, insulation materials, cellulose, paper and so on. A baler can be assembled for each bulky product.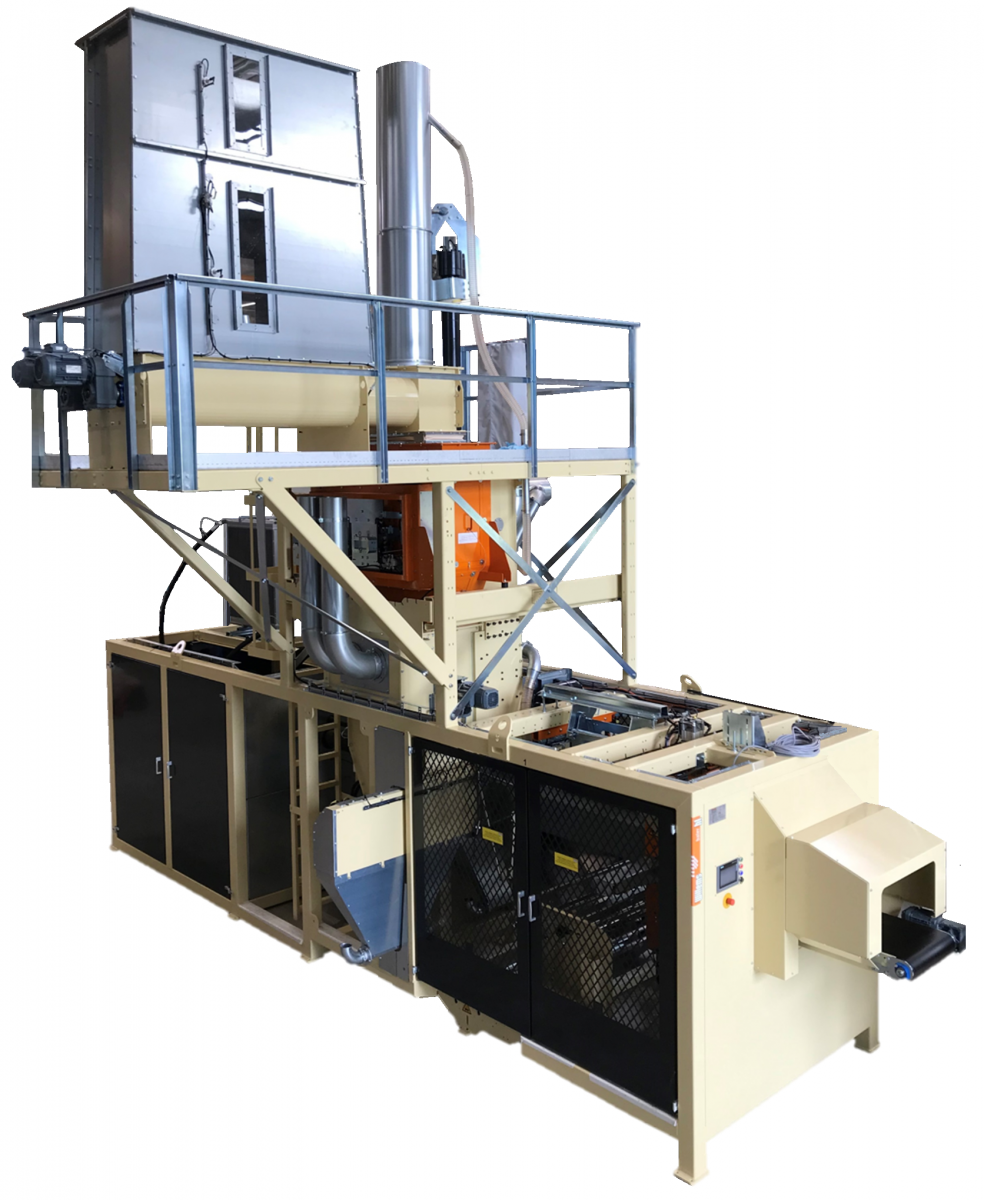 Unique features of the packaging are:
Formats from 3 to 3000 liters
Protected against weather influences and (discolouration by) UV radiation
Bale economically formed from flat foil
No dust and dirt
Tight presentation
Compressed, so less volume
Stably stackable
No moisture, green deposits and splashing water
Logo / advertising imprint on foil possible for clear presentation
The unique features of the machine are:
Fully automatic and turn-key; This saves film costs by up to 20% compared to pre-made bags.
Maximum reliability for production; 24 hours a day, 7 days a week.
Extremely user-friendly; the machine is constantly looking for the right parameters for optimum settings. These features ensure maximum capacity and efficiency.
Minimum maintenance costs; these have been reduced to a minimum, wearing parts are constantly overhauled and improved.
Minimum installation costs; built in one solid frame. Two machines are easily attached to each other.
Bale size and weight to be adjusted; Only one parameter needs to be changed to produce a different bale length.
Balers in action
Bales can be pressed into film in all sizes. From small to large bales. The stackable bales can be placed on pallets with the robot pallitizer. This video shows the diversity of bales and balers.
Download the leaflet
There are many types of balers available. For pressing small to large products. Not only the balers themselves but also stacking of the bales is possible. Are you interested? Download the leaflet.